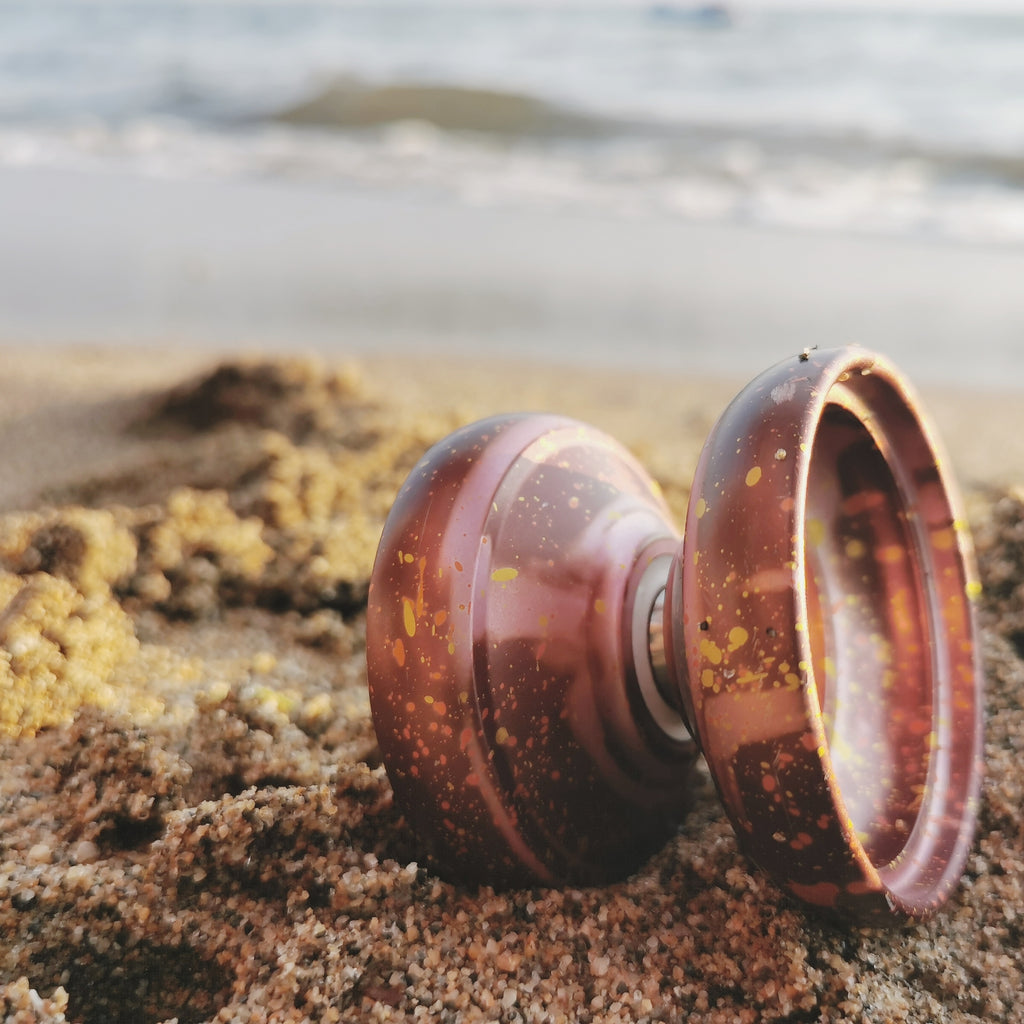 The Hipster Highlife was the first release from Rain City Skills. This is the story behind it!
The Hipster Highlife – Origin Story

It was a dark and stormy…wait, nope. Regular cloudy Vancouver day. My friend Wayne Ngan had made the trip from Toronto to Vancouver to visit family, and dropped the idea of a road trip. A Power drive down to Eugene, Oregon to visit the One Drop Yoyo Shop.
Little did I know how that would change my life.
We made the trip. It was really cool seeing the shop, learning a bit about their process and the history of One Drop, really fascinating.
The big deal came when I got home. I told Mrs. Yoyothrower about the experience, and she had a light-bulb moment.
"What if you start a Hipster-Themed yoyo company. Machined in Oregon, Designed in Vancouver (Bookends to the hipster central Pacific Northwest).
Now I'd just thrown in the towel on managing King Yo Star, and had promised myself I wouldn't get into that end of the yoyo business again until I was sure I had a great idea. Which this was.
So the idea of the Hipster Highlife was born. 4 colourways, each themed around a stereotypical hipster thing (Beer Snob, Foodie, Herb, Starving Artist). One Drop worked with me on the design. We'd tossed around the idea of using their Side Effect system, because I liked the idea of the Lego hubs, but they talked me into just machining the Lego hub right into the design. Which saved money, and worked perfectly!
The design itself went through a lot of variations, but the overall idea was to take two of my favourite Canadian yoyos and smoosh them together - the Punchline by SPYY, and the Chief by CLYW. I think we nailed it with a fantastic overall performer!
Like any good startup, I borrowed money from my wife and a friend to get the project off the ground. It was a slow start, but between One Drop's machining skills, and a unique unboxing experience, we were off!
Click here to read the Yoyonews review


Throws n brews review